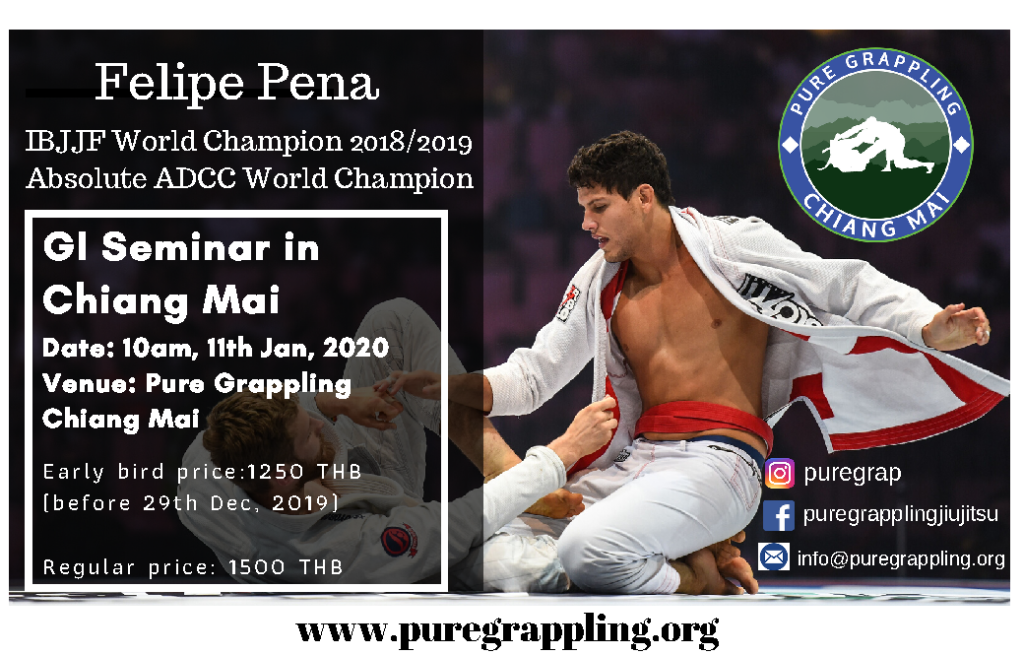 🥇World Champion Felipe Pena is a renowned and seasoned BJJ fighter who won all the major BJJ tournament.
🏆Felipe's major titles (All black belt)
⬇️⬇️⬇️⬇️⬇️
•IBJJF World Champion 2018/2019
•Absolute ADCC World Champion
•Current Gi and Nogi ACBJJ Champion
•4x Abu Dhabi World Pro Champion UAEJJ
•European Open Weight Champion IBJJF
•World Championship Nogi Double Gold IBJJF
•Copa Podio Grand Prix Champion
•Brazilian National Double Gold
⬆️⬆️⬆️⬆️⬆️
Don't miss the chance to learn from the World Champion !!
BJJ World Champion Felipe Pena Gi seminar:
Date & time: 10:00am-12:30pm, 11th January, 2020
Venue: Pure Grappling Chiang Mai